How DRPU Conversion Software - MySQL to MS Access Works?

Step 1:
Enter the necessary settings to establish connection with MySQL Server.

Select the MS Access Database format from the dropdown list in which you need to save the converted MS Access database.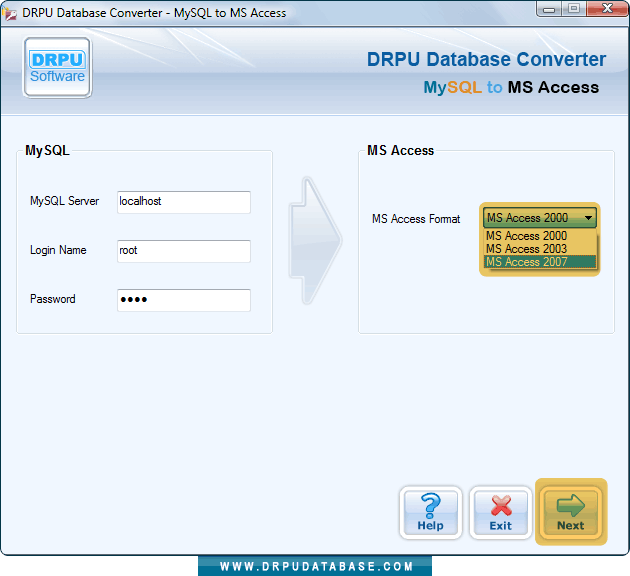 Step 2:
Select the MySQL Database Name required to be converted into MS Access in the Left Panel or select the entire MySQL Table(s) by selecting the "Select All" checkbox.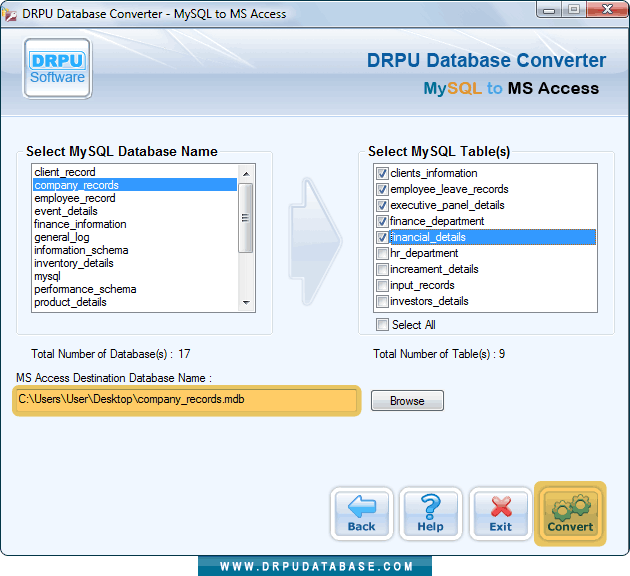 Step 3:
The wizard screen shows that database records conversion is in progress.