DRPU Conversion Software - MS SQL to MySQL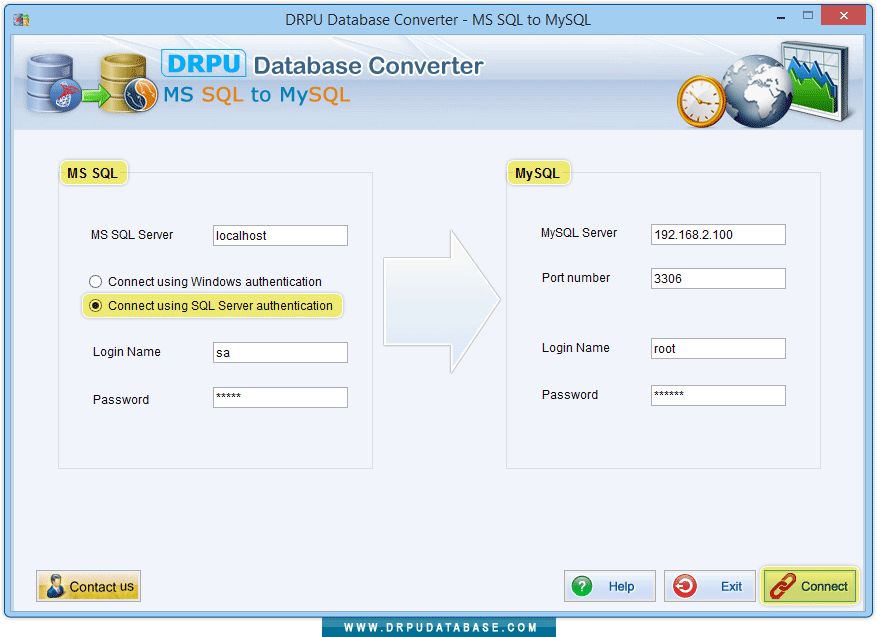 Regular Price :
$49
In stock Order now !
DRPU Database Conversion Software – MS SQL to MySQL allows you to convert the created MS SQL database records into MySQL database. Software supports all null value constraints, data types, key constraints, attributes and tables (including rows and columns) during database migration process. Database converter software has option to select Schemas automatically or manually from MS SQL database to MySQL db records. Software easily converts stored procedures, views, queries, foreign keys and indexes with all necessary attributes etc.

Software Features:
Connect MS SQL and MySQL server locally or remotely.
Support all major MS SQL data types and attributes.
Support full functionality and structure of the database during performing database conversion.
Software works with all versions of MS SQL server and MySQL server to convert db records.
Why to Choose?
Saves time by automatically migrating the single or multiple database records from MS SQL database format to MySQL database format in few seconds.
Provides conversion of either whole database table or selected database table records.
Select Database Schemas automatically or manually to convert.
Converts stored procedures, views, queries, schemas etc.